Slavko Romic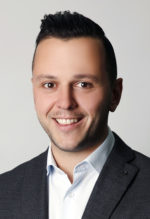 Principal - L.R.E.A
An effective communicator and a highly disciplined individual, Slavko's repeated success is an attribute to his ethical behaviour as well as an honest and friendly approach.
He values direct and open communication with his clients and provides constant updates during the sales process.

Slavko's approachable manner ensures a great relationship with both vendors and buyers who repeatedly rely on his experience and professionalism.

Understanding that each property is unique, he therefore pays attention to every detail and its evident in the astute way in which he compiles his tailored marketing campaigns.
02 9362 1700
02 9362 3988
0422 683 007